ILEE lunch seminar
2021-03-30T12:45:00+02:00
2021-03-30T14:00:00+02:00
When

Mar 30, 2021

from 12:45 PM to 02:00 PM

(Europe/Brussels / UTC200)

Where

online event

Add event to calendar

iCal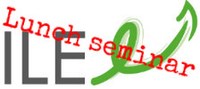 We are back! No sandwiches yet, but enthusiastic speakers!

Victoria Moris (URBE, Biology) will present the first results of the Rob-1 experiment (RISE) and tell us more about how the rotifers (using hydrated Adineta vaga rotifers) survived their first space travel inside ISS.

Augustin Dekoninck (Geology) describes in more detail the large project he is working on with colleagues from France and his special part, the Source to Sink project with the aim of identifying the age of the paleosurfaces around the Massif Central, based on the presence of ancient manganese deposits.