ILEE Project Grant
ILEE offers a new form of financial support to its members – the ILEE Project Grant!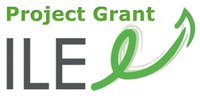 The ILEE Project Grant aims at promoting interdisciplinary research between different teams within ILEE or teams of ILEE and other research institutes of UNamur (intra- or inter- institutional). The proposed projects should relate to ILEE's current research objectives. The amount offered (up to 15.000 €) aims especially (but not only) at the implication of emerging researchers, Master and PhD students. Co-financing by a second institute at UNamur may increase the amount to finance a PhD thesis for one year. The latter could aim for a FRIA/FRESH candidature following a first ILEE grant. Besides, the opportunity of multi-annual applications for the same project exists (up to 4 years, see conditions below).
Terms & Conditions
This is a permanent call with no deadline.
Applications will be accepted until funds are exhausted for the ongoing year.
The proposed budget from ILEE is up to 15.000 € per project (possibly summing up to 30.000 € in case of co-financing by a second institute of UNamur).
Multi-annual applications for the same project are possible for up to 4 consecutive years (i.e. potentially 60.000 € in total in case of acceptance and availability of funds). These will be evaluated every 12 months based on a brief activity report and/or presentation.
Co-supervision by at least two promoters.
Funding maybe provided for personal charges or operating costs including equipment, consumables, applications/programmes, travel expenses, etc. related to scientific use.
The presentation of the research during an ILEE lunch seminar and/or at the annual ILEE research day is mandatory.
Eligibility
Interdisciplinary research is the priority.
At least one of the supervisors must be member of ILEE.
Maximum one grant per supervisor per year.
The proposed project should be in line with ILEE's current research objectives.
Proposals will be evaluated by external reviewers and internally by the steering committee of ILEE according to classic criteria (quality, feasibility, originality and activity report for re-evaluations)
Applications must include:
A description (max. 4 pages) of the research project including a

Title & short summary (max. 150 words)
Description, stating the goal/relevance of the research, state of the art, including a work plan (methodology, feasibility)
Citing relevant references

Description of the work environment, partitioning between the two (or more) teams
CV of the applicant including degrees, graduation state, institution
Motivation for this funding support
Proposal of minimum 2 external reviewers